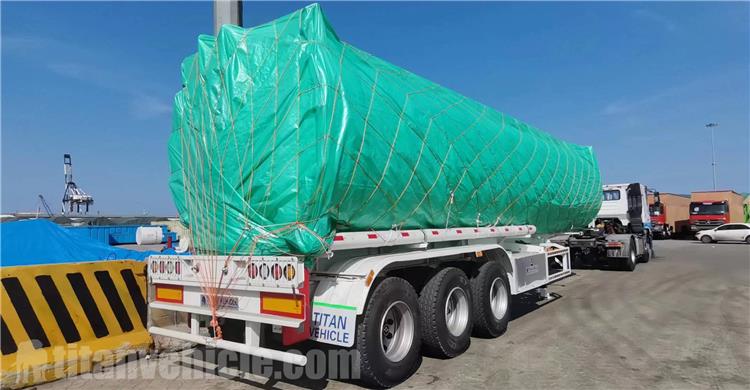 42000L Monoblock Tanker Trailer for Sale In Chile
Thanks to our customer from Chile for choosing TITAN VEHICLE. This customer once purchased our semi trailer in 2017 to expand his business. After investigating the market, he learned that oil transport is a very good industry, so he found us again to consult about the fuel tanker trailer.
After learning about the monoblock tanker trailer, the customer finally chose our 42000l monoblock tanker trailer with 2 compartments. It can transport 2 liquids at the same time, which greatly improves the transport efficiency of the tanker trailer. Because the customer attaches great importance to the safety of production.
TITAN uses a European standard pair of explosion-proof covers. There are breathing valves, oil and gas recovery valve and anti-overflow valve inside. The tank cover will not open after the tank body collides and rolls over, and the discharge port at the bottom of the tank is equipped with an emergency shut-off valve subsea valve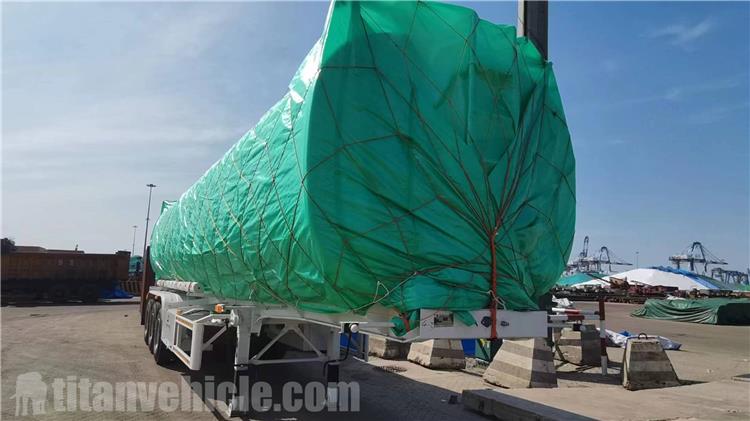 42000L Monoblock Tanker Trailer for Sale In Chile
After the production of all 42000l monoblock tanker trailers, pressure tests, metal flaw detection tests, and water filling tests will be carried out to ensure good airtightness of the tank.
Water injection test: ensure that the tank is highly sealed to avoid leakage. Monoblock tanker adopts heavy-duty mechanical suspension, the thickness of the suspension is 8 mm and the diameter of kingpin is 70 mm. This heavy-duty mechanical suspension can not only improve the stability of the trailer but also reduce tire wear and improve the life of the trailer.
The monoblock tanker trailer for sale body uses the most advanced welding technology, through single-sided welding and double-sided forming welding, which will make the welding seam stronger and smoother. The tank body welded by this method will never open the welding phenomenon, and the tank body can usually be used for more than 10 years.
42000l monoblock tanker trailer is equipped with an anti-wave board with a thickness of 5 mm, which can greatly reduce the impact of the liquid inside on the trailer during transportation and greatly improve the safety of the trailer.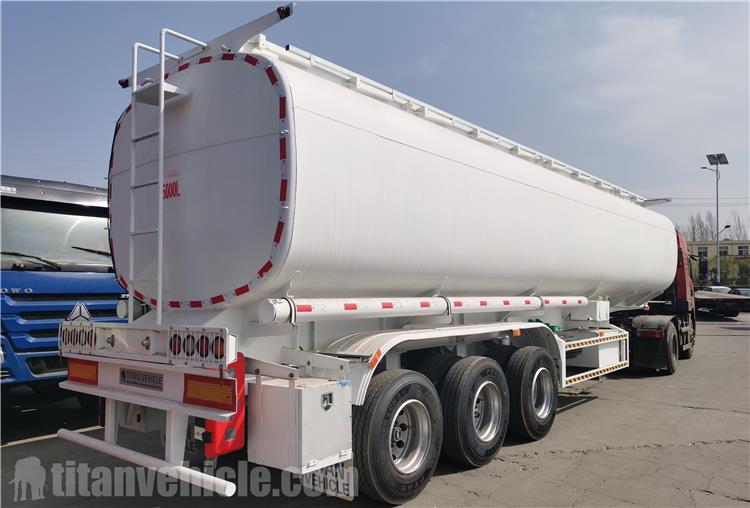 42000L Monoblock Tanker Trailer for Sale In Chile
With the best material and the most producing machine and technology, our tanker trailer is much more strength than other suppliers. Even if our tank accidentally collides, the tank will not crack, which is not only safe, but also has a long service life.
TITAN also provides customers with professional packaging services. Before we ship, we will spray wax on the trailer to reduce rain and sea water erosion on the monoblock tanker trailer. We also cover the trailer with a tarp to protect the trailer.
The aluminum monoblock tanker semi trailer is used for carrying different liquids like palm, petrol, fuel, water, oil, etc. This distortion resistance, earthquake resistance and bump, make your transport safety, also beneficial.
TITAN offers carbon steel, stainless steel or aluminum material tanker trailers. The volume of the monoblock tanker trailer can be customized, to reach 38000/40000/42000/45000/54,000 liters, up to 90,000 liters. Different compartments, like two, three, four, or more compartments, load different liquids.
42000L Monoblock Tanker Trailer for Sale In Chile
You can learn about different types of fuel tanker semi trailers (like 3 axle fuel tanker, 4 axle storage tanker trailer, Aluminum tanker trailer, acid tanker trailer, fuel tanker with flatbed trailer, fuel tank Full trailer). And the process, testing, packaging and customer feedback, etc.
This kind of semi trailer was designed with lots of advantages and features. If you want to get more information, please don't hesitate to make contact with us.