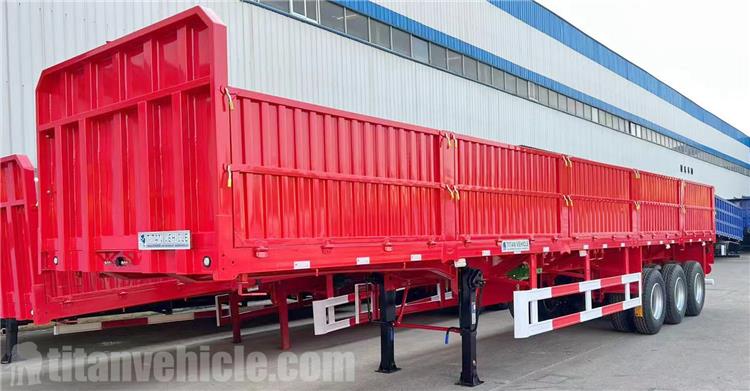 60 Ton Drop Side Trailer for Sale In Benin
Benin customer ordered a side wall semi trailer in 2020, and the customer gave us feedback after using it for several months. The customer is very satisfied and appreciates the business ability and professionalism of the sales manager Alice.
The customer came to us again and wanted to buy the drop side trailer again, including the configuration and loading of the 60 ton drop side trailer.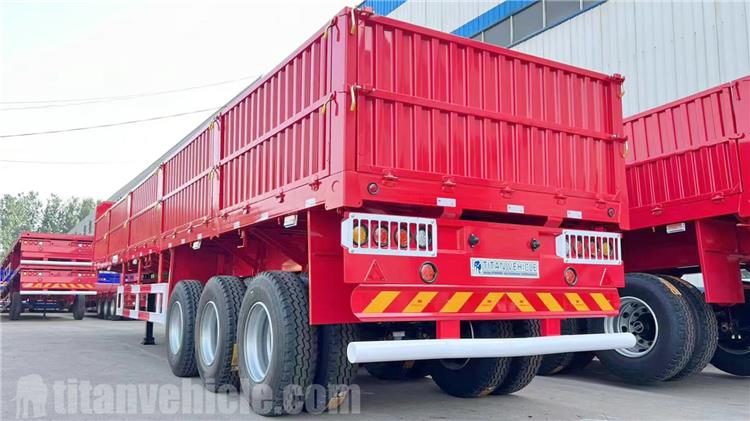 60 Ton Drop Side Trailer for Sale In Benin
TITAN sells more and more 60 ton drop side trailers for sale to Africa. Many African customers engaged in long-distance transportation choose 60 ton drop side trailer, but do you know how the semi-trailer is made? Before production, the technical department must first design and produce drawings according to the needs of users and the market, so as to match the technical parameters of the main vehicle and trailer, and then hand it over to the manufacturing department.
The 60 Ton drop side trailer adopts fully automatic electrophoretic powder coating process. Full coating without dead ends, automatic production, more uniform coating, full coating of box panels and warehouse inner walls, rust-proof and durable, fully responding to national anti-epidemic requirements Blue sky, green and environmental protection.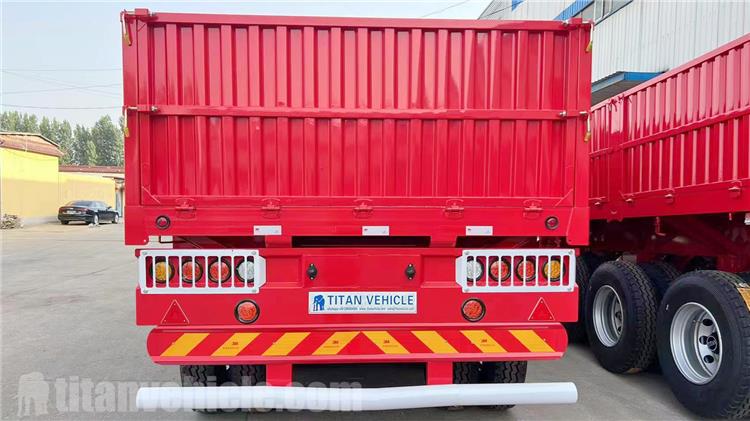 60 Ton Drop Side Trailer for Sale In Benin
TITAN 60 ton side wall semi trailer is a semi trailer with a fence structure. It has a wide range of uses and is mainly suitable for medium and long-distance transportation of medium-heavy and bulk semi-trailers. It has strong applicability and has become the first choice for medium and long-distance freight vehicles.
The side wall semi trailer body is made of high-quality steel, with advanced technology and strict production. The car has reasonable structure, reliable performance, convenient operation and beautiful appearance.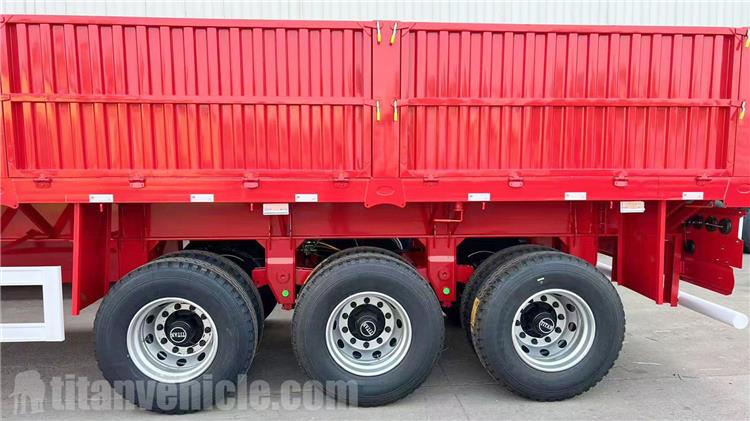 60 Ton Drop Side Trailer for Sale In Benin
The frame of side wall trailer for sale is beam structure. The longitudinal girders with a height of 400m to 550m are all welded with straight webs or bent neck webs. The longitudinal beam is welded by automatic submerged arc welding. The frame is shot peened and the beams run through. Enter the stringers and weld the whole.
The suspension of TITAN 60 ton side wall semi trailer adopts non-independent steel stamping rigid suspension, which is composed of series leaf spring and suspension bracket; the structure is reasonable, with strong rigidity and strength, which is used to support the load and reduce impact.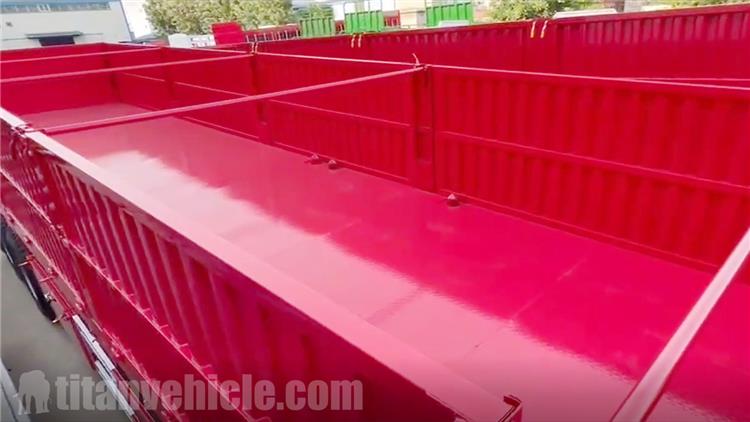 60 Ton Drop Side Trailer for Sale In Benin
You can download video, you can learn about different types of side wall semi trailers(like 3 axle sidewall trailers, 4 axle high side trailer, grain hopper trailer, aluminum alloy side board trailer, 2 alxe side wall semi trailer with bogie suspension, dropside drawbar trailer).And the process, testing, packaging and customer feedback, etc.
This kind of semi trailer was designed with lots of advantages and features. If you want to get more information, please don't hesitate to make contact with us.