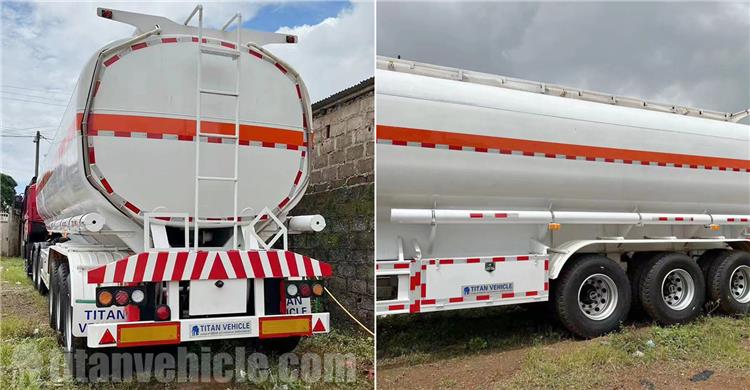 Tri Axle Fuel Tanker Semi Trailer for Sale In Guinea
Guinean customers trust TITAN very much. This is the fuel tanker semi trailer just received by the customer. It is very new and has not been corroded or rusted by sea water at all. TITAN has worked with clients several times. The reason why customers have been cooperating with TITAN is because of the quality and service of TITAN fuel tanker trailer. Ava, the salesperson, is also very patient in answering customers' questions.
Fuel tanker semi trailer is a special vehicle for transporting liquid fuel by large tanker trucks, these fuel tanker semi trailers are placed where normal trucks load cargo trailers. These tankers are specifically designed to accommodate and safely transport fuels such as gasoline, diesel and even heavy fuel oil (HFO).
Fuel tanker semi trailer usually has self-priming pumps, gear pumps, chemical pumps, stainless steel pumps, centrifugal pumps, heavy oil pumps, etc. The gearbox must be driven by the engine, and the power take-off mounted on the gearbox will drive the oil transfer pump. The oil delivery pump generates power to pump the liquid in the tank in or out through the pipe network.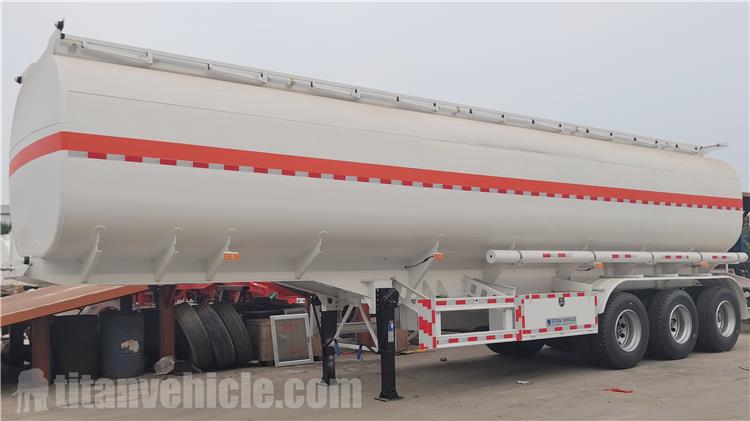 Tri Axle Fuel Tanker Semi Trailer for Sale In Guinea
It is more expensive and inefficient to transport each liquid with a different fuel tanker semi trailer. A trailer with multiple compartments can transport different grades of gasoline at once. One service station can receive all the products needed in one trip.
Fuel tanker trailer tank body is manufactured with a three-dimensional design and advanced processing technology. The chassis adopts the special chassis of various manufacturers, with advanced technology and reliable performance. Trucks with tank containers.
Fuel tanker semi trailer has high loading and unloading transportation efficiency. Guarantee product quality. Conducive to transportation safety. Reduce labor intensity and improve loading and unloading conditions. Save packaging material and labor. Reduce shipping costs.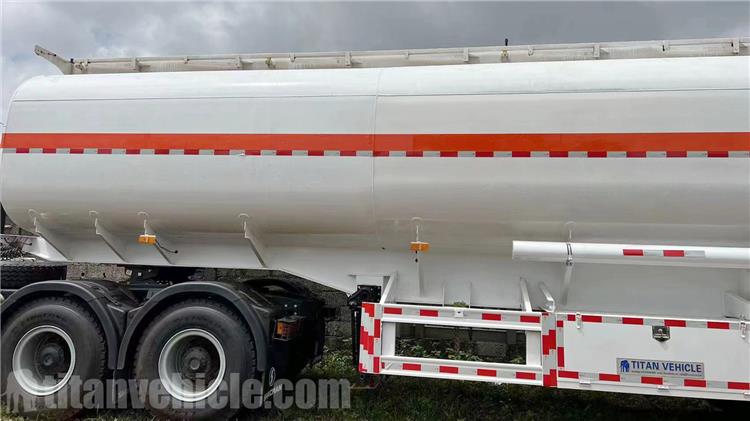 Tri Axle Fuel Tanker Semi Trailer for Sale In Guinea
Fuel tanker semi trailer is mainly used for large oil transportation, the tonnage is generally around 40-60 cubic meters. Fuel tanker semi trailer is made of Q235A steel plate. The tank has built-in multi-channel reinforced anti-wave baffles, and there are through holes at the lower end of the baffles to reduce the impact of the oil in the tank and improve the strength of the tank when it is running.
The Fuel tanker semi trailer is the actual part of the tanker truck that carries the fuel. They are usually compartmentalized, which means their tanks have different sections to fill with fuel.
Fuel tanker semi trailer for sale fuel tank with different compartments can carry more than one type of fuel at a time. Fuel truck drivers will undoubtedly be driving on inclines while on the road; the fuel tank compartment ensures that the weight of the fuel does not overload the truck's axles, preventing them from cracking or otherwise causing the truck to stall.
Fuel tanker semi trailers can be rectangular, but are more commonly oval in design, as this shape ensures high capacity, a low center of gravity and helps control the movement of liquid within the tank.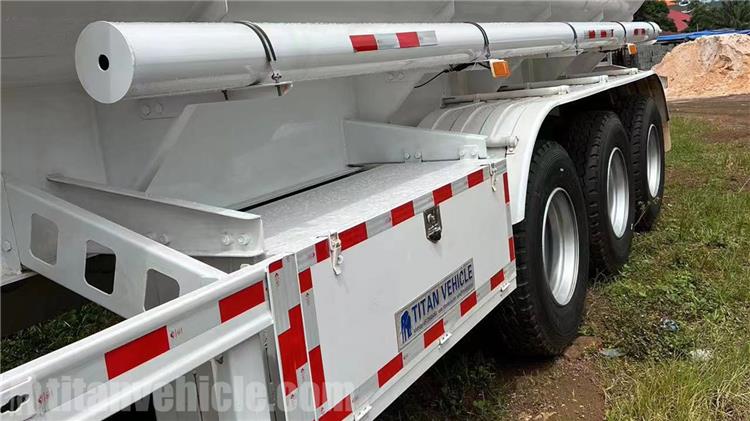 Tri Axle Fuel Tanker Semi Trailer for Sale In Guinea
This kind of semi trailer was designed with lots of advantages and features. If you want to get more information, please don't hesitate to make contact with us.