4 Axle Cement Bulker Truck Trailer Product Description:
This kind of cement bulker truck has a large volume, but its straight section has little pressure resistance against the tank, and is prone to deformation or uneven unevenness. In order to improve this situation, the thickness of the tank is usually increased. Increase the strength of the tank, but increasing the thickness of the tank will increase the weight of the tank.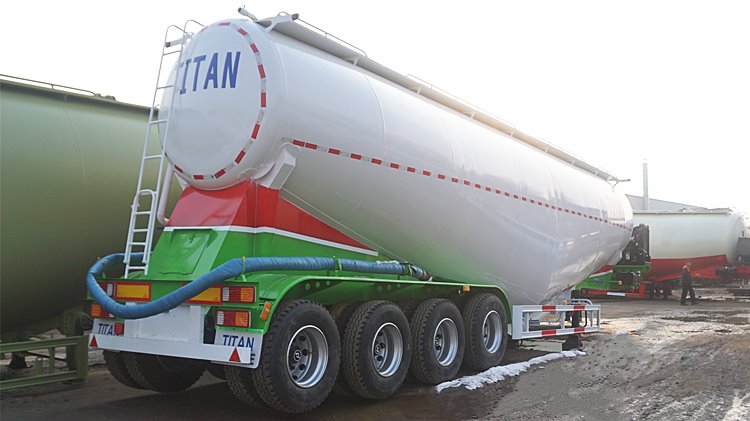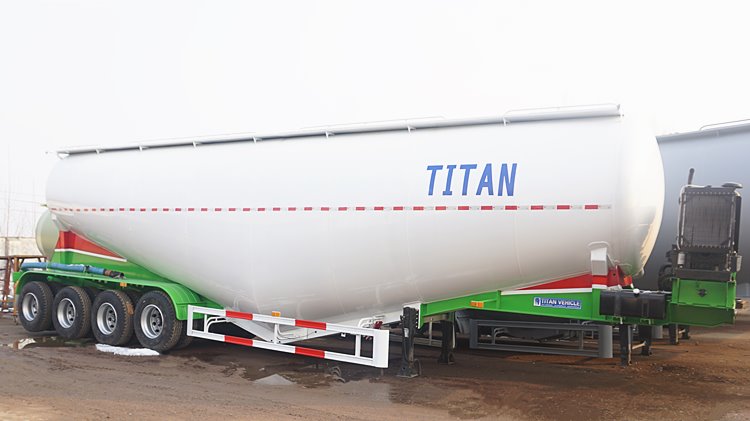 Specification:
Tanker body material : 5mm high strength wear-resistance steel
Payload : 36T-50T
Axles:4 axles
Tire:16 units
Application: transport lime, cement, powder etc.
Tank body thickness: 3.5mm
Compressor: 12m³ double cylinder air compressor
Spare tire rack: 2 units
Leaf spring: 10 pieces
Sprinkler: one sprinkler; car waxing
Diesel Engine: WEICHAI Brand
Compressor: BOHAI
Suspension:Heavy duty mechanical suspension
Landing gear:JOST
Brake system: WABCO
Light: LED light (specially intended for oversea markets)
Voltage: 24V
Tool box: 1 set
Painting: Polyurethane paint, with long service lift, and avoid the vehicle get rust
If you want to know more abou the bulker trailer, please click here "Cement Bulker Trailer" to watch the video!