Product Description:
TITAN 42000 liters aluminum tanker trailer adopts an advanced design concept. To fabric the most durable tankers, especially for Africa Market, considering the road condition. This distortion resistance, earthquake resistance and bump, make your transport safe, also beneficial.
TITAN offers carbon steel, stainless steel, or aluminum material tanker trailers. The volume of the fuel tankers transport semi-trailer can be customized, to reach 40,000 liters, 45,000 liters, 54,000 liters, up to 90,000 liters. With the different compartments, like two, three, four, or more compartments, to load different liquids.
The liquid tanker semi trailer is used for carrying different liquids like fuel, petrol, water, palm oil, bitumen asphalt, etc.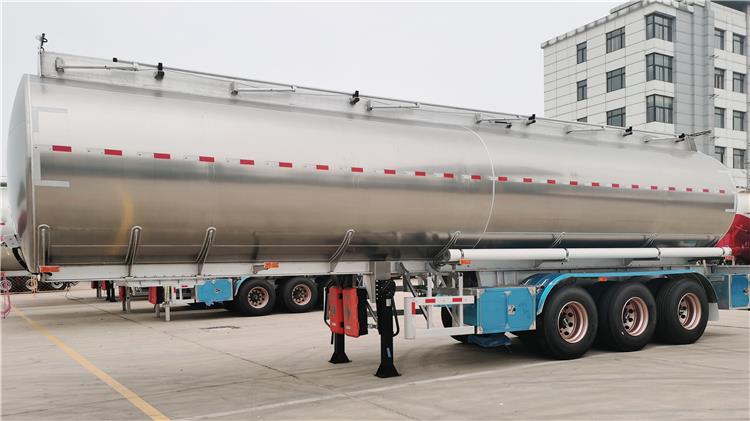 42000 Liters Aluminum Tanker Trailer for Sale - Chengda Second Hand Trailer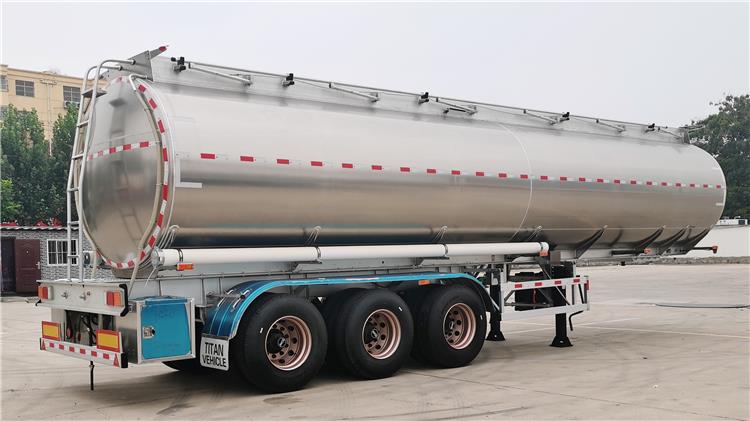 Tri Axle 42000 Liter Aluminum Tanker Truck Trailer for Sale Price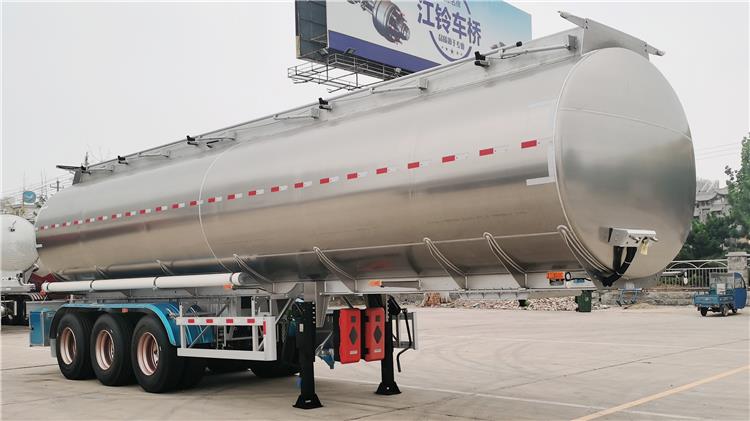 Factory Show of Aluminum Tanker Trailer with best Price
Advantage:
1. With safety devices: the manhole is an explosion-proof large cover. The bottom outlet of the tank is equipped with an emergency shut-off valve.
2. The tank body is automatically welded by an advanced large-scale special welding machine.
3. The TITAN tanker body is longitudinally welded. Ensure the safety of the tanker and increase the service life.
4. Water filled test equipment Water tank: To ensure the high sealed of tank body and avoid the leaks oil.
6. The waved board reduces the impact of the liquid on the tanker.
7. Advanced paint system and polyurethane paint. Appearance is beautiful, use time is above 5 years.
8. We adopt famous brand parts for our tank trailer, it saves costs & ensures long-time service.
Specification:
Overall dimension:11500mm * 2500mm *3700mm
Transport: fuel, petrol, oil
Tank body material: Aluminum alloy
Axles:3 axles
Suspension: Heavy duty mechanical suspension
Tire:12 units
Discharging Pipe : 2 pcs, 6m/each
King pin:90#
Landing gear: JOST
Brake system: WABCO
Electrical system: 24V, LED lights
42000 Liters Aluminum Tanker Trailer Video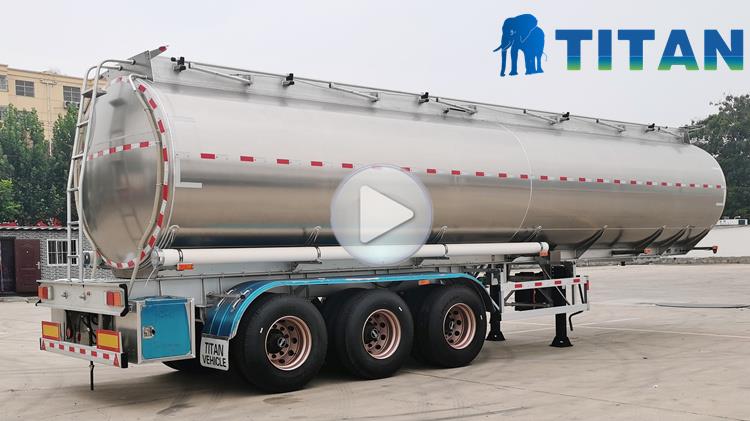 Through this video, you can learn about different types of fuel tanker trailers, as well as the process, testing, packaging and customer feedback, etc.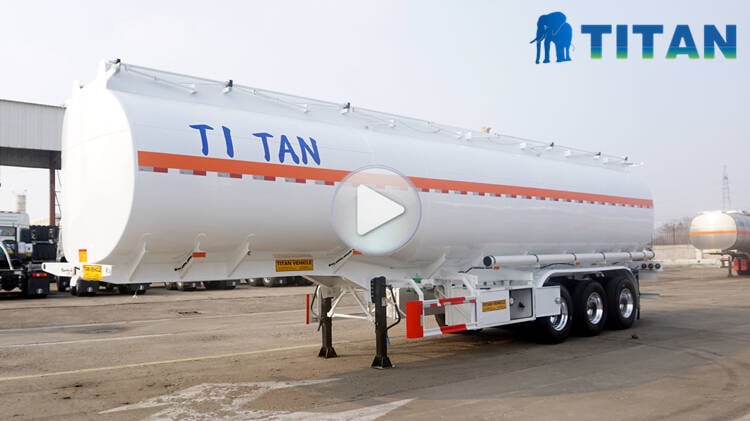 Welcome to leave your inquiry! We will provide more details, price, catalog, drawing, videos for you!