Product Description:
TITAN manufactures high-quality 3 axles 42000 liters asphalt bitumen tanker trailer is used to transport liquids asphalt from oil refinery and wharf to asphalt storage depot, also transport asphalt from asphalt storage depot to asphalt plant.
The long service life and low maintenance of TITAN 3 Axles 42000 liters asphalt bitumen tanker trailer have been well accepted by customers across the world.
3 Axles 42000 liters asphalt bitumen tanker trailer can be designed with self-unloading function. The inclination angle is not more than 17 degrees. It is convenient and quick to unload asphalt. The imported heater has a blast function, which has good heating effect and good insulation effect. It is an ideal asphalt insulation transport vehicle.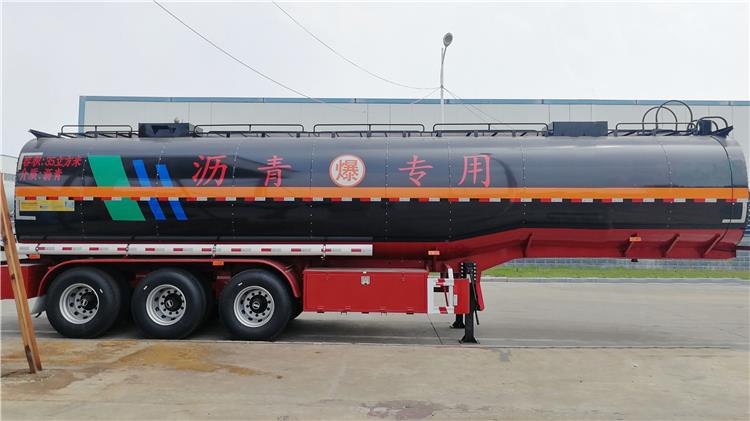 42000 Liters Asphalt Bitumen Tanker Trailer for Sale In Ghana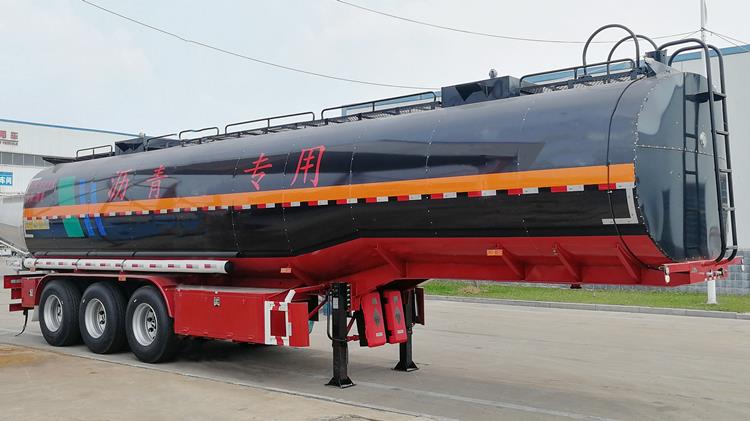 Tri Axle Bitumen Tanker Trailer for Sale Manufacturer
Advantages:
The mainframe is made of high-strength low alloy steel, which can fully enhance its abilities of resistance to torsion, anti-seismic and anti-jolt, and meet the various loading requirements.
The tanker can be produced with 1 compartment to 7 compartments according to customer demand
Axles: The axle can be selected in the different famous brands of BPW and FUWA. domestic and overseas. Also, the ABS system can be optional with Haldex and WABCO, etc., which can greatly increase stability and safety.
Suspension system: Mechanical suspension and air suspension series optional.
Specification:
Brand: 42000 Liters Asphalt Bitumen Tanker Trailer
Dimensions: 12500 mm(Length) x 2500 mm(Length) x 4000mm(Height)
Tank Capacity: 42000 liters
Tank Material: Q235B carbon steel
Compartments: 1 to 7 compartments, based on customer needs
Discharge: 3" or 4" ball valves
Discharge Pipes: 4" rubber hose, 2 units, 6 meter/each
Ladder: The tank is equipped with a front or rear ladder to facilitate the arrival of manholes.
Main Beams: Q345B steel fabricated I beams
Landing Gears: Jost two speed landing gear, driver side crank
Axles: 3 axles, 13T/16T
Suspensions: Mechanical suspension or air suspension
Brake System: WABCO
Through this video, you can learn about different types of fuel tanker trailers, as well as the process, testing, packaging and customer feedback, etc.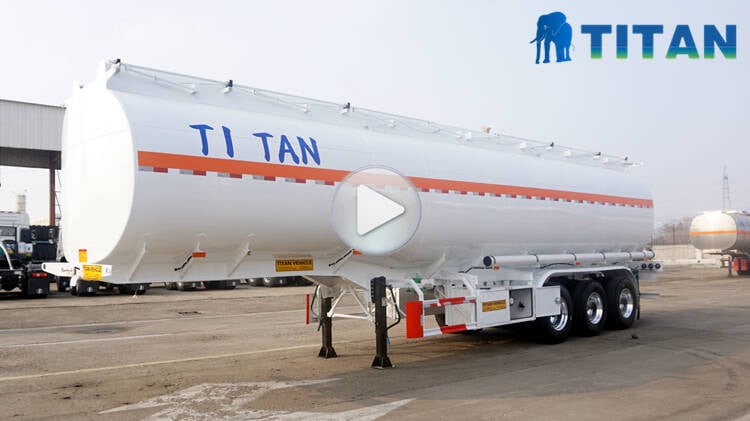 Welcome to leave your inquiry! We will provide more details, price, catalog, drawing, videos for you!