Product description:
We Titan is a professional semi-trailer supplier, we have been exporting high-quality semi-trailers to many countries in Africa for a long time. Our technology and service on low bed container trailers are more professional. Different sizes can be customized according to customer needs.
The 60 tons low bed trailer is mainly used for the transportation of heavy machinery. The center of gravity of the hydraulic low bed trailer is lower, so the transportation is safer and more stable.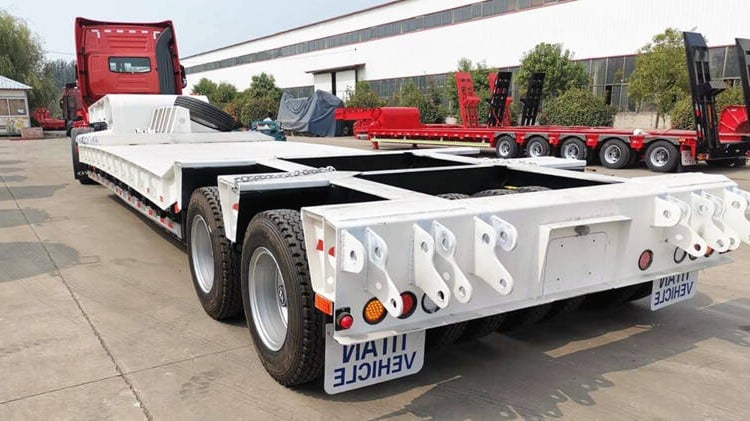 Hydraulic Low Bed Trailer for Sale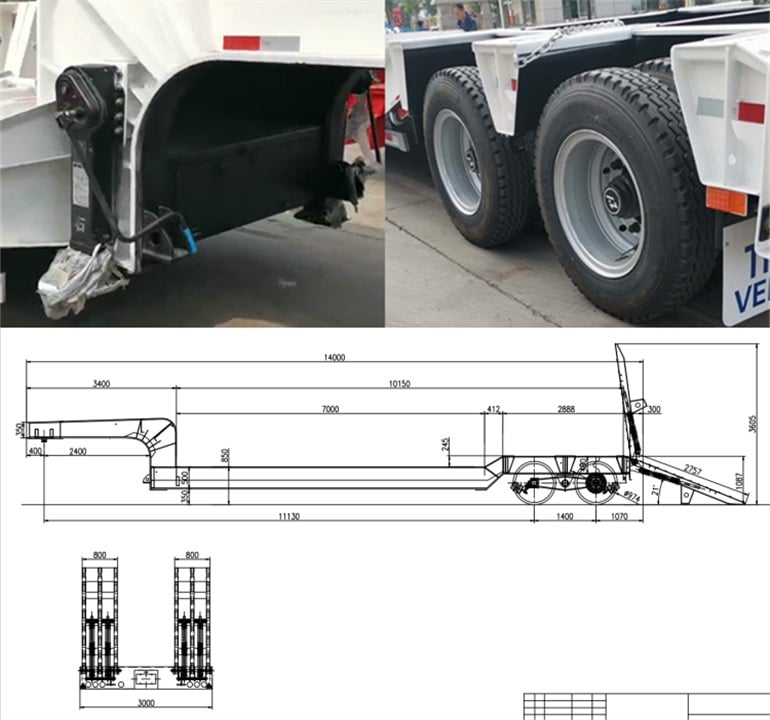 60 Tons Hydraulic Low Bed Container Trailer Truck for Sale Details
Specification:
Loading capacity :100 ton
Overall dimension:14000mm * 3000mm *3600mm
Axles:2 line 4 axle
Suspension:Heavy duty mechanical spring suspension
Tire:16 units
King pin:90#
Langing gear:JOST
Brake system : WABCO
Electical system:24V, LED lights
Advantage:
1. Main beam adopts HG high strength steel, with high loading capacity.
2. Side beam adopt "H" steel, the durable design avoid the side beam to have the deformation.
3. The loading ramps is made by high strength steel, with high loading capacity, will not happen to the deformation when carry heavy equipment.
4. polyurethane paint, with long service lift, and avoid the vehicle get rust.
5. World famous brand spare part, ensure high quality and save costs.
2 line 4 axle 100 ton low loader trailer details display video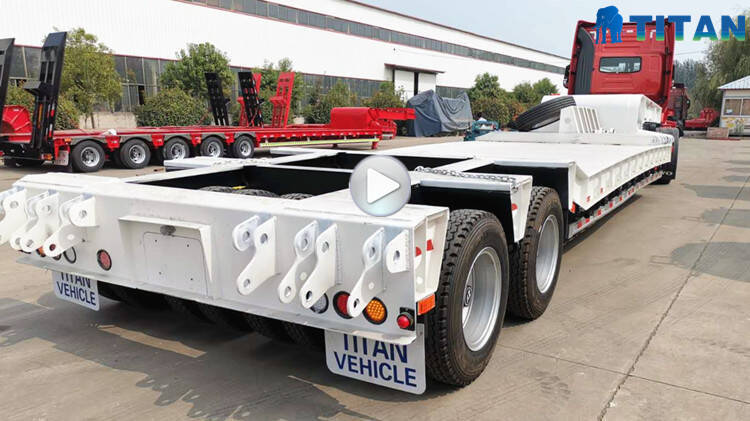 Through this videos, you can learn about different types of lowbed semi-trailers, as well as the process, testing, packaging and customer feedback, etc.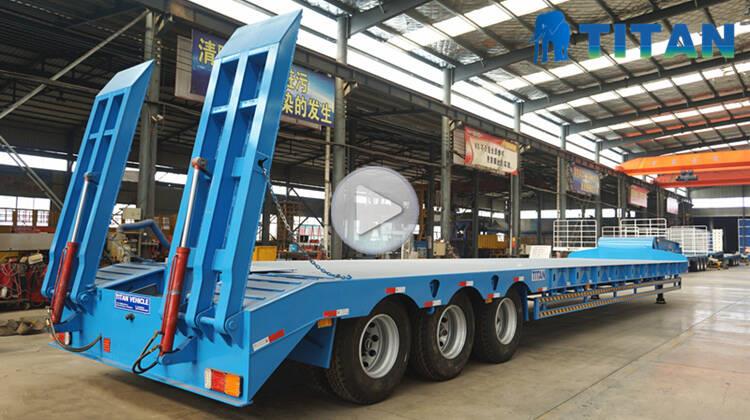 Welcome to leave your inquiry! We will provide more details, price, catalog, drawing, videos for you!