Extendable Trailer for Wind Turbine Blades Transport Product Description:
Extendable Trailer used in transporting wind turbine blades in the normal areas. Ordinary extendable wind blade trailers are a bit similar to lowbed transport trailer vehicle, but the girder adopts a buckle box design, and the girder is drawn to adjust the length of the vehicle to adapt to the transportation of vanes of different lengths.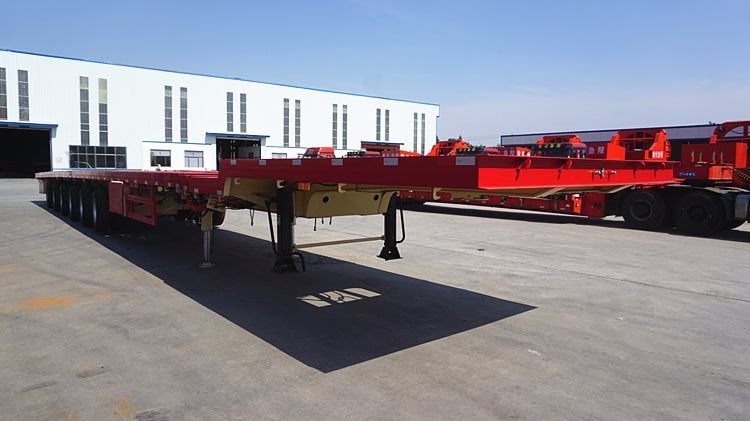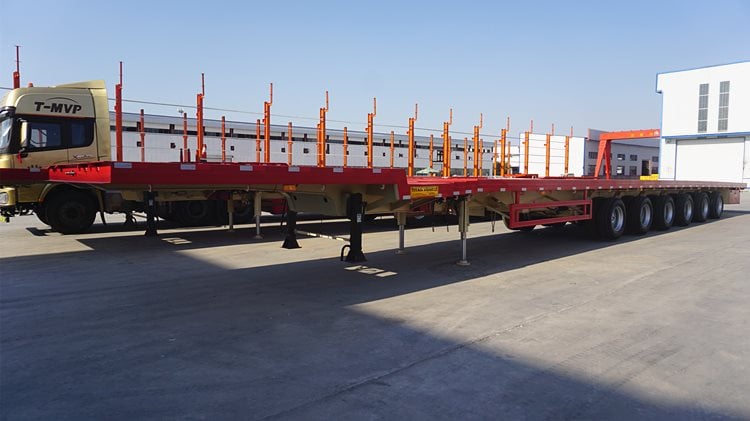 Specification:
Brand: TITAN 62m Extendable Trailer for Windmill Blade Transport
Closed length: 24150mmX3000mmX1650mm
Total length: 62,000mm after extension
Transport: 80m windmill blade
Loading capacity: 90 Ton
Platform thickness: 3 mm
Hydraulic power station: Diesel engine
Axle: 6 axle
Suspension: Hydraulic suspension
Tire: 24 units
Braking system: WABCO emergency valve
Kingpin: 3.5 inch
Landing gear: JOST C200
If you want to know more details about the trailer, please click here "Wind Blade Trailer" to watch the video!