Oil Tanker Trailer Price: 13800USD
Oil tanker trailers are mainly used for transporting liquid and oil. The tank body is generally made of carbon steel sheet, and it can also be made of aluminum alloy fuel semi trailer, stainless steel tanker for sale, polyethylene and other materials.
Transporting each liquid in different oil tanker trailer is more expensive and inefficient. Trailers with multiple compartments can transport different grades of gasoline in one trip.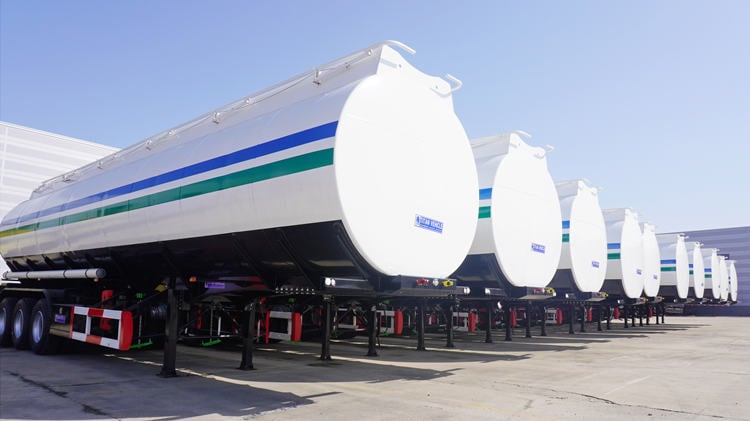 Oil Tanker Trailer | 45000 Liters Tanker Trailer for Sale Price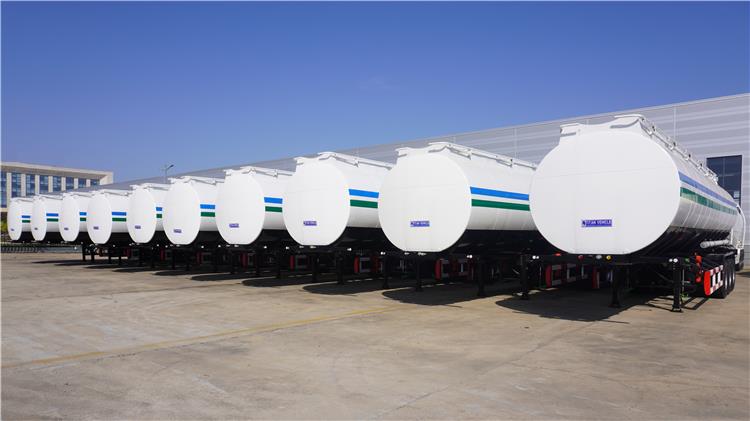 Oil Tanker Trailer | 45000 Liters Tanker Trailer for Sale Price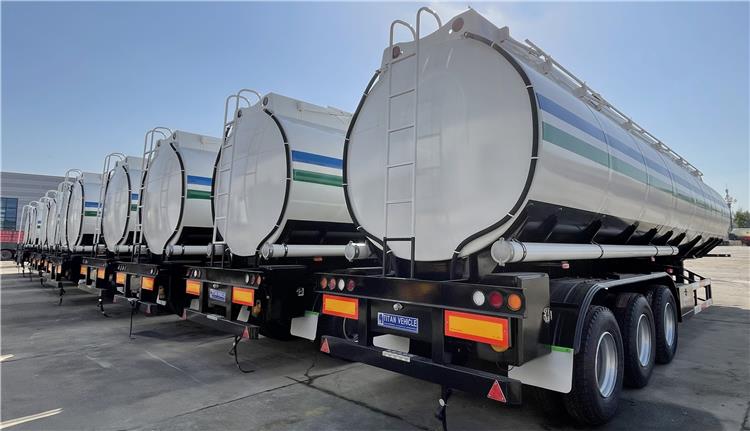 Oil Tanker Trailer | 45000 Liters Tanker Trailer for Sale Price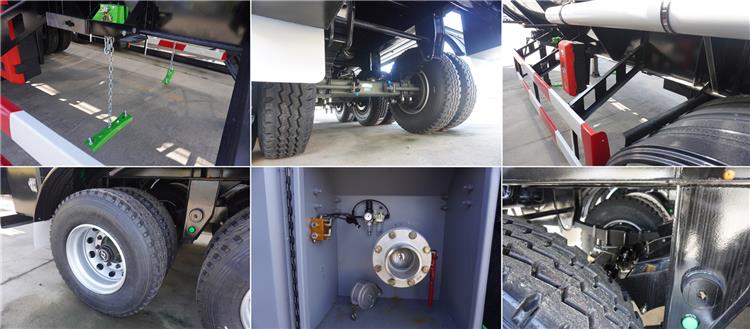 Oil Tanker Trailer | 45000 Liters Tanker Trailer for Sale Price
Specification:
Dimension: 10600mm * 2550mm *3750mm
Tare Weight (semi trailer): About 8000-12800kg
Total volume(L): 45000 Liters
Tank Body Material: Q235 carbon steel
End plate: Q235 carbon steel
Manhole Cover: Carton steel
Discharging Valve: Diameter is 3 or 4 inch
Compartments: Single Compartment
Discharging Pipe: 4 inch rubber hose,2pcs,6m/each
Cat Walk: With (common model or special design)
Main beams: Welded design or special design I beam, connected by bolts and nuts Q345 carbon steel material
Axle: 3 axles,13T,FUWA
Landing Gear: JOST(D200T) or China brand 28T
Kingpin: JOST 2.0 or 3.5 inch bolt-in king pin
Suspension: Mechanical suspension
Leaf Spring: 90(w)mmx13(thickness)x10layers or 10mm x12mmx12 layers
Pneumatic Braking System: WABCO RE 6 relay valve; T30/30+T30 Spring brake chamber(TKL brand); 45L air tank
Rim: 9.00-22.5Chinese brand
Tire: 12.00R22.5
ABS: Optional
Painting: Sandblasted, anti-rust chassis surface is available with 1 layer of anticorrosive primer and 2 layer of top coats.
Accessories: One standard tool box
Shipping Terms: By bulk cargo, RORO or 40HQ containers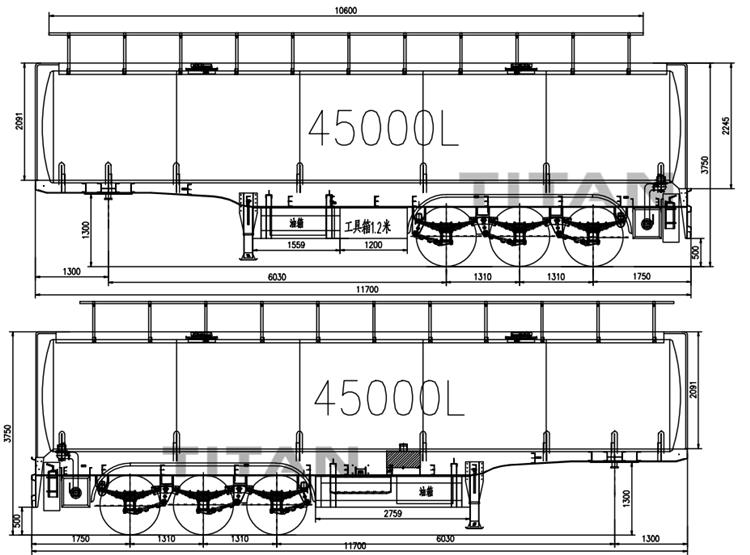 Oil Tanker Trailer Mainly Parts
Spill-Proof Sensor: When the liquid reaches the right height, the whistle or alarm stops. In addition, the whistle stops with the liquid inside the tanker trailer for sale discharged empty.
Fuel Outlet Valve: The special structure used in the fuel outlet valve help in ensuring that there is no oil leakage when the joint is removed. This valve is used for quick unloading of the liquid in the tanker trailer for sale.
Air Release Valve: One of the important components of the manhole cover is the respiration valve, which is also known as a relief valve. The relief valve protects the tank and reduces the volatilization loss of volatile oil.
Oil Vapor Recovery Valve: The oil gas from volatile can be recovered to the oil tanker trailer, which prevents leakage of the oil gas.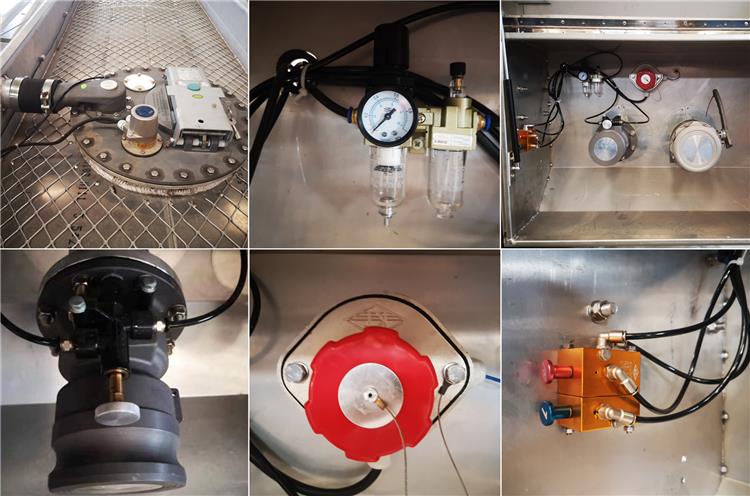 Package of Tanker Trailer
TITAN will also spray a thick layer of wax for bulk transportation of oil tankers and wrap them with rain cloth to reduce the corrosion of seawater to the body during transportation.
In addition, 40 cubic meters of oil tanker trailer, 1-5 compartments can be transported in 40-foot high containers. When the 40 cubic oil tanker trailer has more than 6 warehouses or the volume of the tank truck is more than 40 cubic meters (40-45 cubic meters), because the tank body becomes larger, a separate cabinet is required to install the axles, leaf springs and other accessories.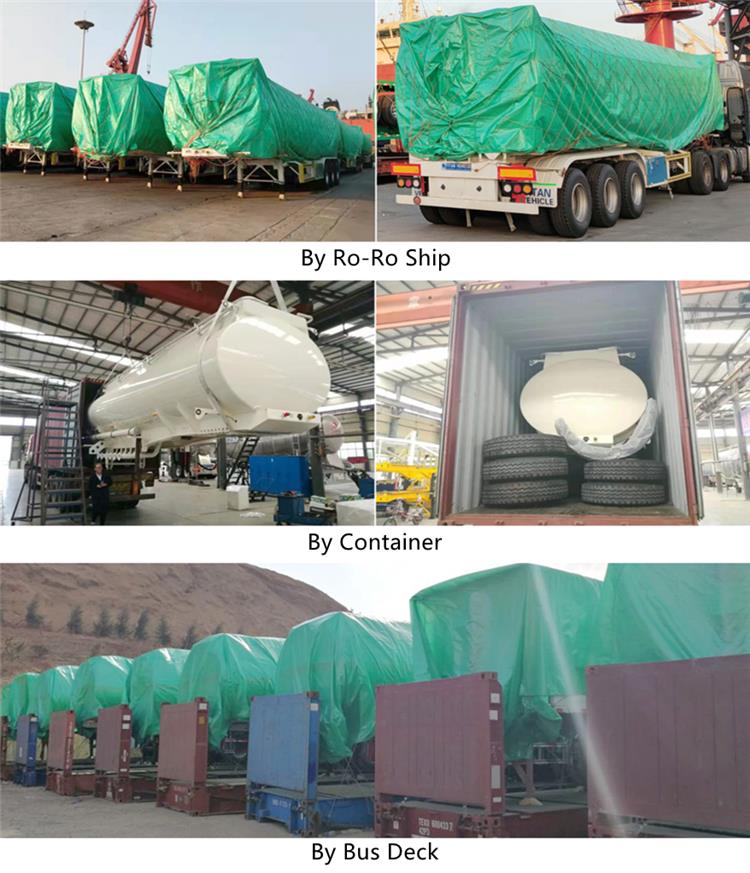 Through this video, you can learn about different types of fuel tanker trailers, as well as the process, testing, packaging and customer feedback, etc.