Windmill Rotor Blade Trailer Product Description:
The windmill rotor blade trailer introduced today uses hydraulic devices to control the vanes. During transportation, the vanes can raise, swing, and rotate themselves, avoiding various obstacles such as trees, mountains, and wires on the way, effectively solving the wind vane in mountainous areas.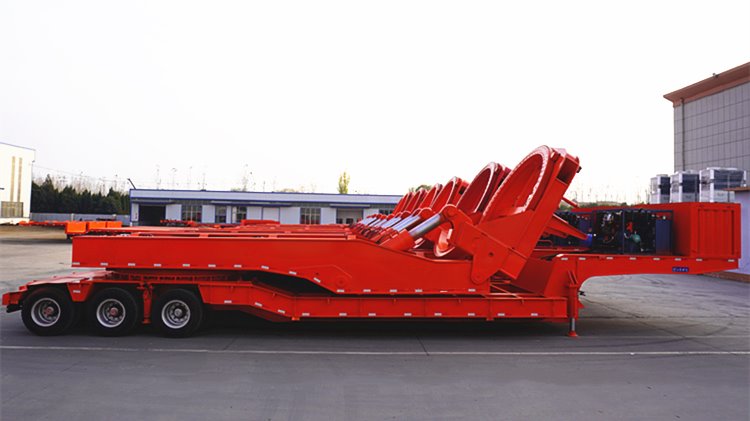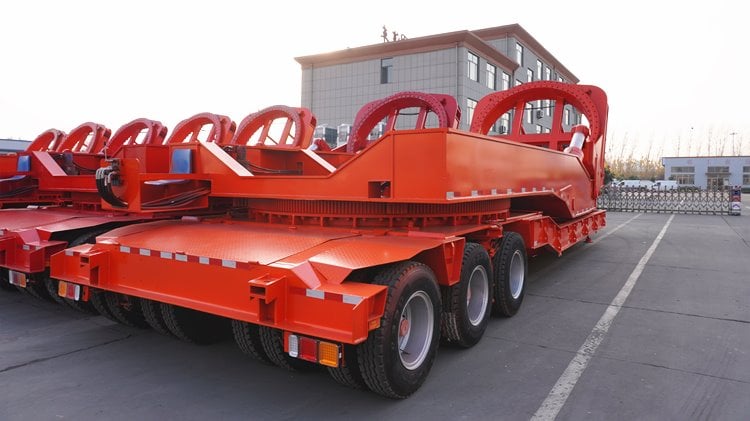 Specification:
Brand: TITAN Adapter trailer for 80m wind turbine blade transportation
Dimension: 16250mm*3700mm*5000mm
Loading capacity: 23.5 Tons
Axle: 3 lines 6 axles
Max rotation angle: 360°
Through the video you can learn more about the windmill rotor blade trailer, windmill trailer producing process etc.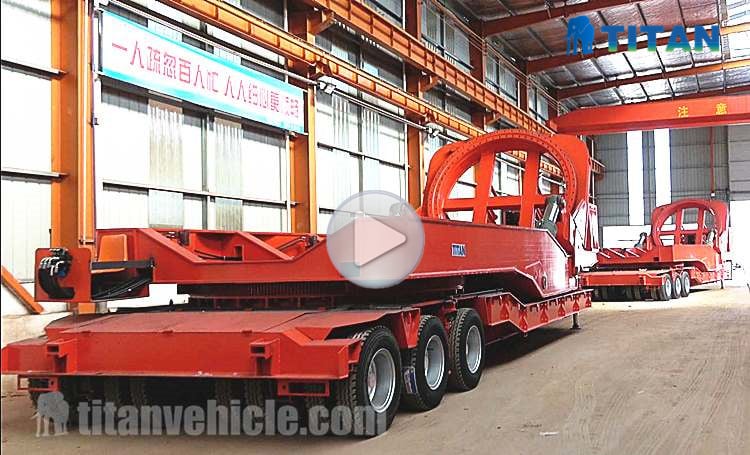 Please click "TITAN Wind Blade Trailer" to get detailed video!
Welcome to leave your inquiry! We will provide more details, price, catalog, drawing, videos for you!