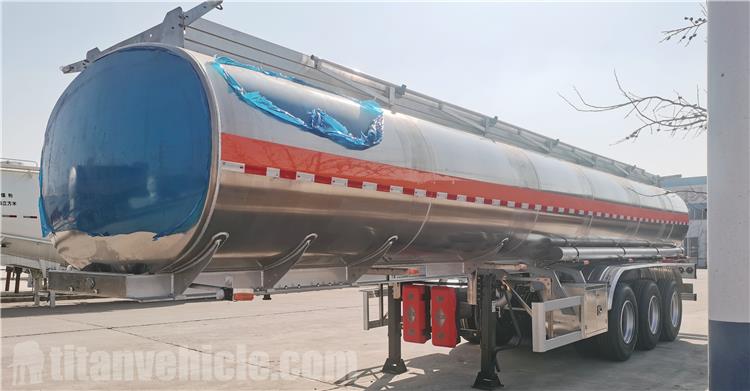 35000 Liters Aluminum Alloy Tanker Trailer for Sale In Zimbabwe
35000 Liters aluminum alloy tanker trailer completed the final inspection in our factory, sent to harare port, ready to be sent to Zimbabwe.
Zimbabwe client is a logistics company that we often work with. He owns a logistics company that transports liquids such as petroleum and cooking oil. He has been working with our company for 5 years. TITAN products have good quality and long service life, saving customers a lot of unnecessary maintenance costs.
Last month, a Zimbabwean customer contacted our sales manager Ava and asked for a quotation. According to the road conditions and the liquid to be transported, they discussed the details for 2 weeks, determined the size, and several warehouses. Finally, I chose a 35000 liters aluminum alloy tanker trailer with 4 compartments, which can fully meet his needs and save costs.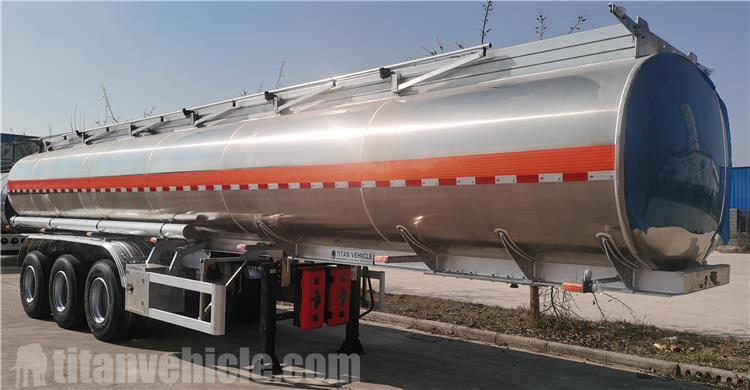 35000 Liters Aluminum Alloy Tanker Trailer for Sale In Zimbabwe
Now many people choose aluminum alloy when purchasing tanker trailers for sale, so it must have its special features, let's take a look together.
Low center of gravity design, adopting square and circular cross-section, the center of gravity of the same cross-sectional area is lowered by 100mm, and the roll angle is increased to 30 degrees > 23 degrees (standard value), effectively preventing rollover.
With the anti-rollover safety and stability system, the driving status of the vehicle can be monitored in real time. When the system detects that the vehicle is about to lose control, it will apply braking force to specific wheels and reduce the speed of the vehicle to help the vehicle safely drive on the correct track. The vehicle loses control or rolls over.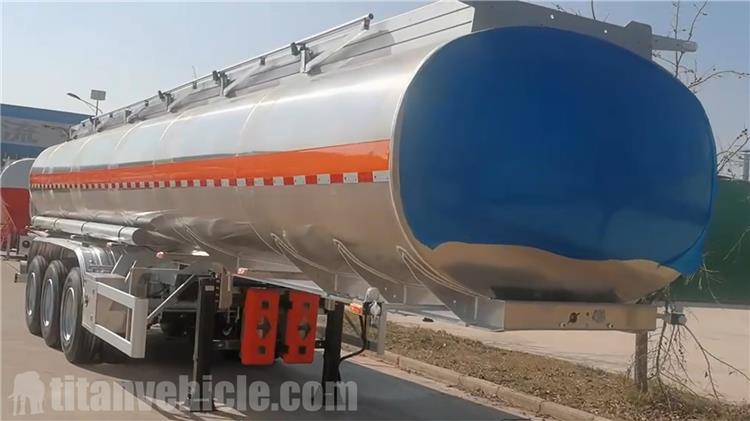 35000 Liters Aluminum Alloy Tanker Trailer for Sale In Zimbabwe
The rear-end collision prevents oil leakage structure design, the rear suspension design is extended by 500mm, and the tank body is made of high-strength Alcoa plate, which solves the problem of tank cracking when the 35000 Liters aluminum alloy tanker trailer rear-end collision.
The 35000 Liters aluminum tanker trailer is made of aluminum alloy, which makes it lighter in weight. By reducing the weight, the payload of the vehicle can be increased. The weight of a single transported cargo is 18%-35% more than that of a carbon steel tanker.
The chemical properties of the aluminum alloy are stable, and the corrosion resistance of the aluminum alloy is more than 70% higher than that of ordinary carbon steel. The enhanced corrosion resistance greatly reduces the related maintenance costs of the tank.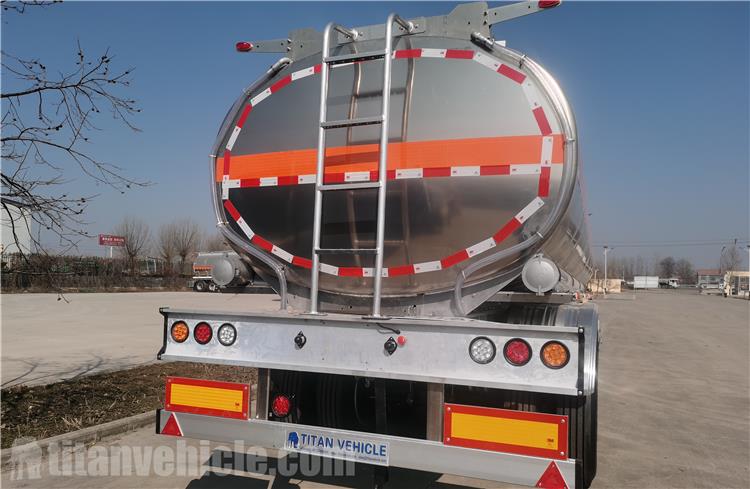 35000 Liters Aluminum Alloy Tanker Trailer for Sale In Zimbabwe
From the appearance, the appearance of 35000 Liters aluminum alloy tanker trailer is more beautiful, and it does not need to be painted, and it is easy to clean.
Service life, the excellent characteristics of aluminum alloy make the service life of aluminum alloy oil tank trucks longer. The old aluminum alloy tank body that is usually well maintained can also be used on a new chassis. Even if the tank body is scrapped, it has a high recycling value.
Handling, the center of gravity of 35000 Liters aluminum semi trailer is relatively low, the brakes are easier, which makes the vehicle more maneuverable, and the aluminum alloy can also effectively deform to absorb the energy of the collision in the accident, thus improving the safety of driving.
Aluminum alloy is a non-combustible material, less prone to sparks, and has lower static buildup.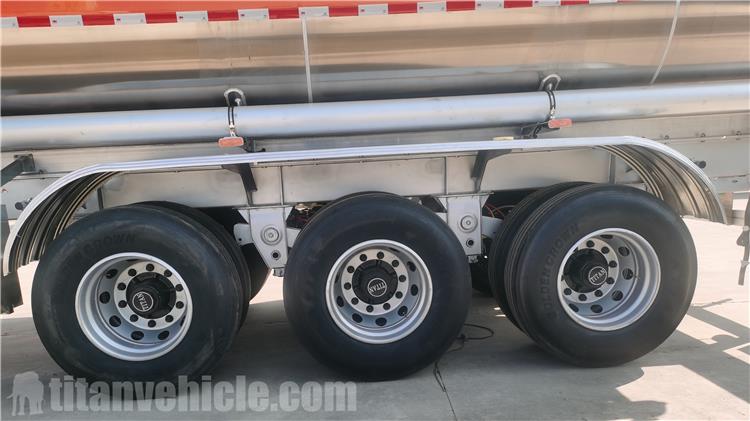 35000 Liters Aluminum Alloy Tanker Trailer for Sale In Zimbabwe
You can learn about different types of fuel tanker semi trailers (like 3 axle fuel tanker, 4 axle storage tanker trailer, Aluminum tanker trailer, acid tanker trailer, fuel tanker with flatbed trailer, fuel tank Full trailer). And the process, testing, packaging and customer feedback, etc.
This kind of semi trailer was designed with lots of advantages and features. If you want to get more information, please don't hesitate to make contact with us.