3 Axle 40Ft Shipping Container Trailer Price: 9800 USD
Discover the exceptional TITAN collection of 3 axle 40ft shipping container trailer, tailored for uncompromising performance in challenging African wharf operations. Our extensive range provides customers with a wide selection of options, perfectly suited to meet their individual requirements.
These 3 axle 40ft shipping container trailer are thoughtfully outfitted with 12 sets of locks, facilitating the transportation of a single 40 ft container, two 20 ft containers, or even a solitary 20 ft container, providing unparalleled versatility.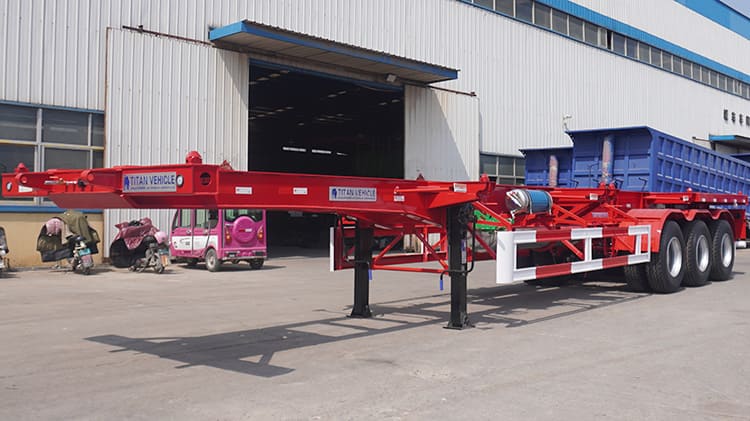 40Ft/20Ft Shipping Container Trailer for Sale | 3 Axle 40Ft Container Trailer Price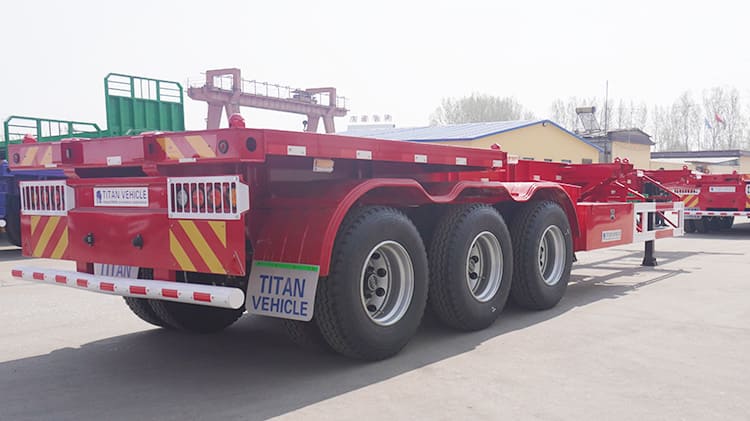 40Ft/20Ft Shipping Container Trailer for Sale | 3 Axle 40Ft Container Trailer Price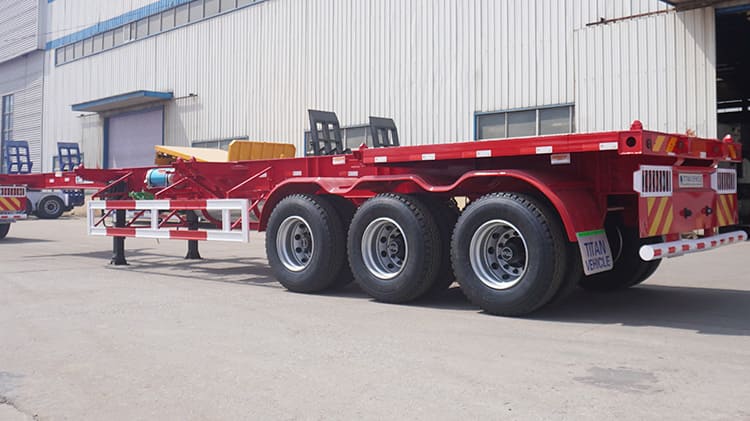 40Ft/20Ft Shipping Container Trailer for Sale | 3 Axle 40Ft Container Trailer Price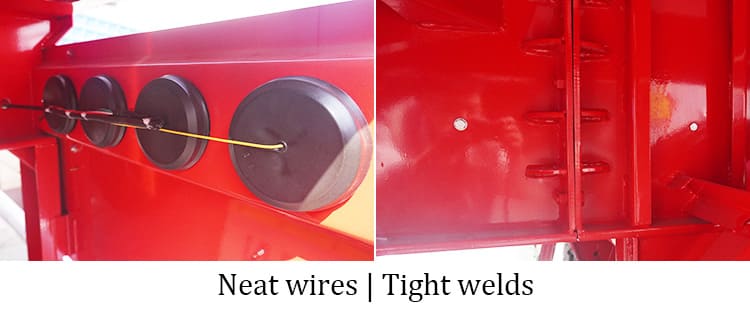 40Ft/20Ft Shipping Container Trailer for Sale | 3 Axle 40Ft Container Trailer Price

40Ft/20Ft Shipping Container Trailer for Sale | 3 Axle 40Ft Container Trailer Price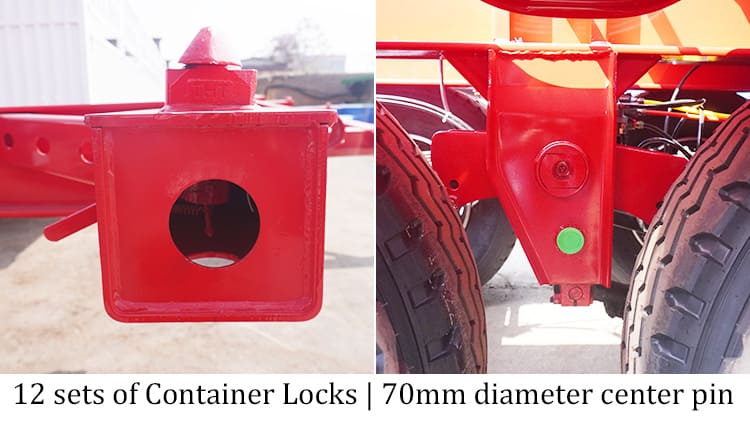 40Ft/20Ft Shipping Container Trailer for Sale | 3 Axle 40Ft Container Trailer Price
3 Axle 40Ft Container Trailer Price Specification:
Model: 40Ft/20Ft Shipping Container Trailer
Dimension(mm): 12500x2500x1520mm
Loading capacity(ton): ≤60T
Axles: 3 axle
Tire: 12 units, 12R22.5
Rim: 9.00-22.5 or 9.75-22.5
Suspension: Mechanical suspension
Twist Locks: 4,8,12 sets (lifting or screw type)