3 Axle 80 Ton Hydraulic Low Bed Gooseneck Trailer Price: 28000USD
The TITAN 3 axle 80 ton hydraulic low bed gooseneck trailer's hydraulic system has undergone five major upgrades during its ten years of production. As a result, the hydraulic system is now exceptionally stable and reliable, requiring only regular maintenance to remain fully operational for a decade.
Moreover, TITAN utilizes a 5mm patterned plate for the hydraulic low bed gooseneck trailer, surpassing the 4mm plates used by other manufacturers. This thicker plate ensures exceptional strength and durability, making it highly resistant to deformation and other potential damages.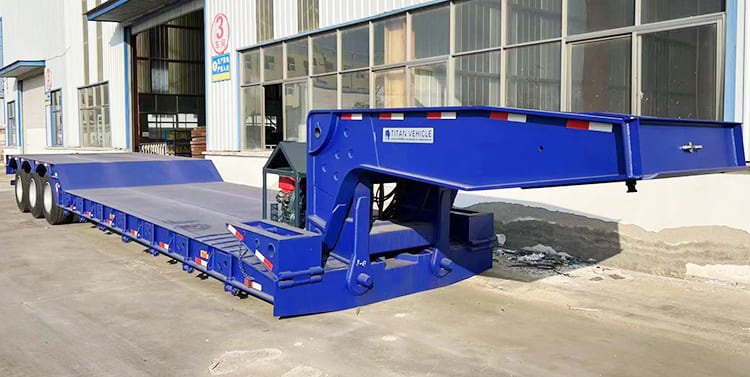 3 Axle 80 Ton Hydraulic Low Bed Gooseneck Trailer Price in Nigeria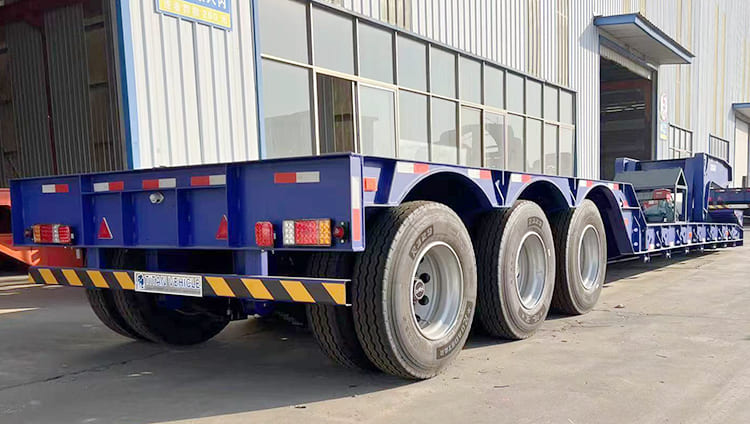 3 Axle 80 Ton Hydraulic Low Bed Gooseneck Trailer Price in Nigeria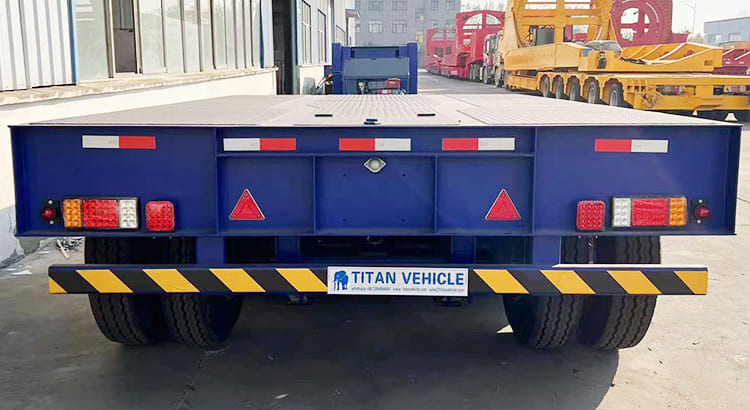 3 Axle 80 Ton Hydraulic Low Bed Gooseneck Trailer Price in Nigeria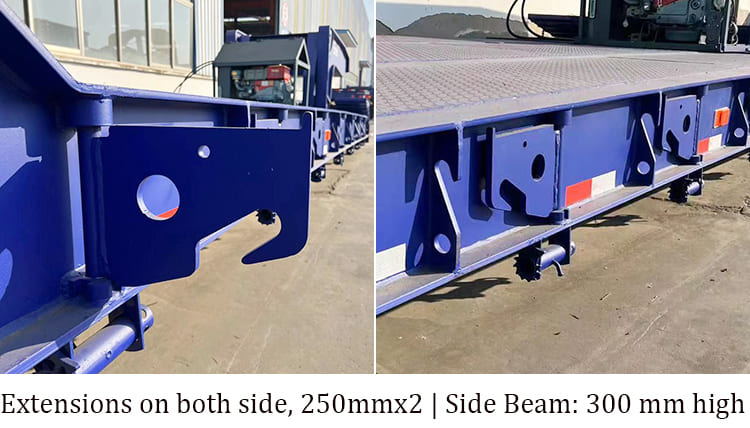 3 Axle 80 Ton Hydraulic Low Bed Gooseneck Trailer Price in Nigeria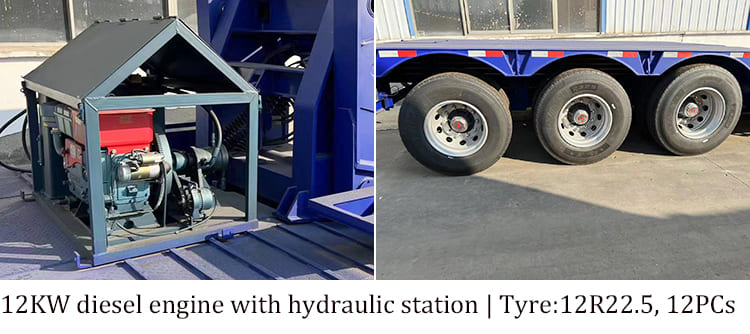 3 Axle 80 Ton Hydraulic Low Bed Gooseneck Trailer Price in Nigeria
Hydraulic Low Bed Gooseneck Trailer Specification:
Overall dimension:16000mm * 3000mm *2500mm
Loading capacity: 80 Ton Hydraulic Low Bed Gooseneck Trailer
Axles:3 axles
Tire:12 units, 12R22.5
Suspension:Heavy duty mechanical suspension
Goose neck: low bed gooseneck trailer
Hydraulic power station: 12KW Diesel engine