Tri Axle Sideboard Trailer
Featuring a robust tri-axle suspension system, the TITAN 60t tri axle sideboard trailer ensures a smooth and stable ride, making it ideal for long-distance hauling. The sideboard design also provides added security for your cargo, keeping it safe and protected during transport.
But that's not all - the TITAN60t tri axle sideboard traileralso boasts a spacious and versatile interior, allowing for easy loading and unloading of your goods. And with a weight capacity of up to 60 tons, you can be sure that this trailer will get the job done, no matter how big or small your shipment may be.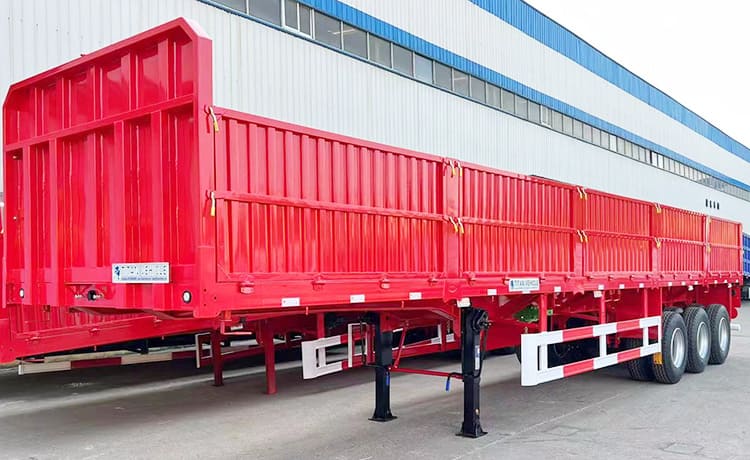 60T Tri Axle Sideboard Trailer for Sale Price Manufacturers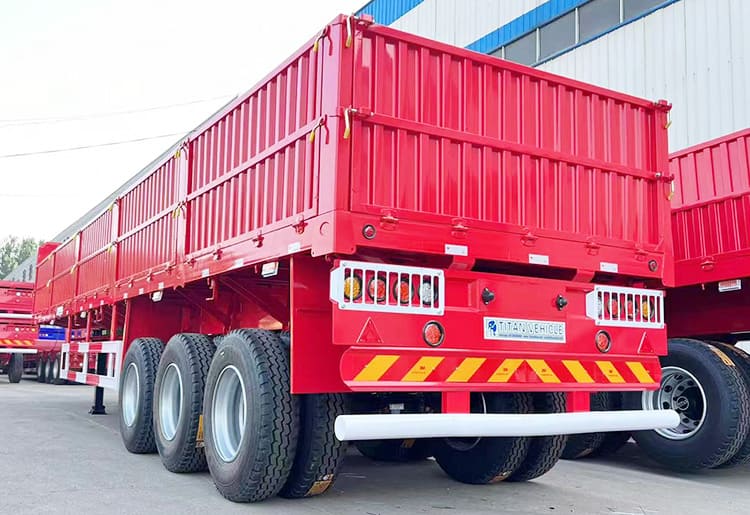 60T Tri Axle Sideboard Trailer for Sale Price Manufacturers
60T Tri Axle Sideboard Trailer for Sale Price Manufacturers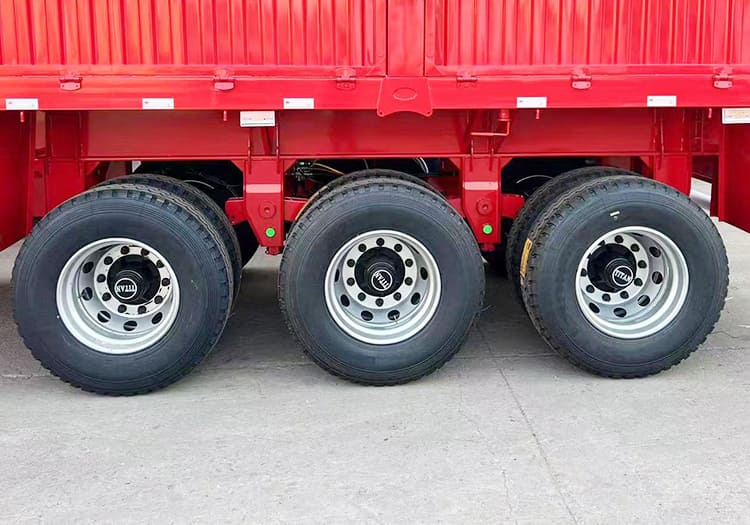 60T Tri Axle Sideboard Trailer for Sale Price Manufacturers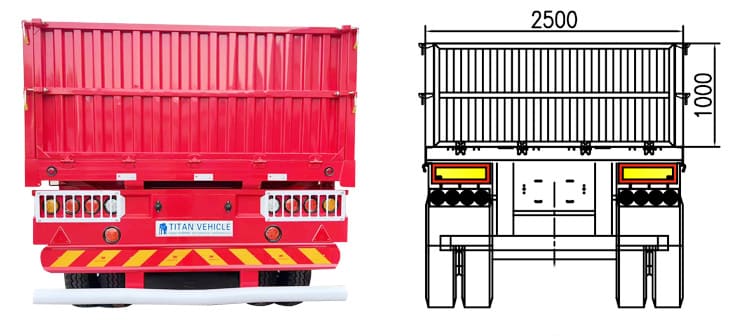 60T Tri Axle Sideboard Trailer for Sale Price Manufacturers

60T Tri Axle Sideboard Trailer for Sale Price Manufacturers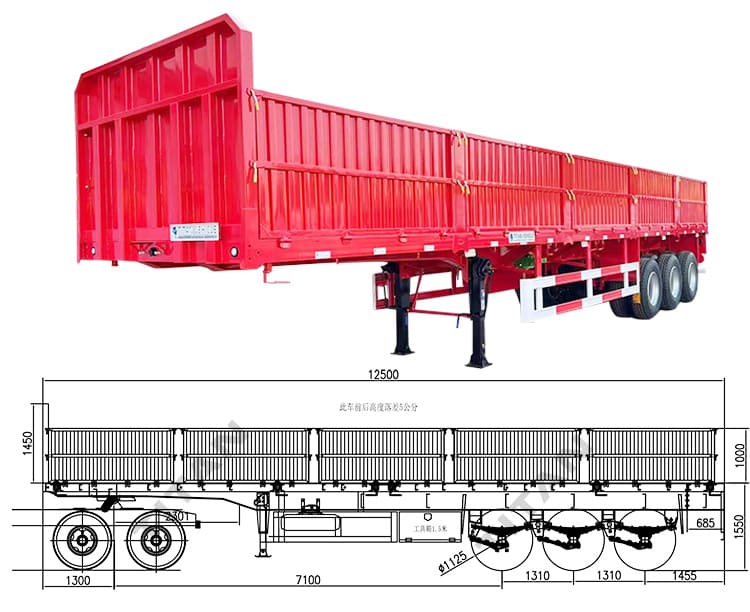 60T Tri Axle Sideboard Trailer for Sale Price Manufacturers
Video of 60T Tri Axle Sideboard Trailer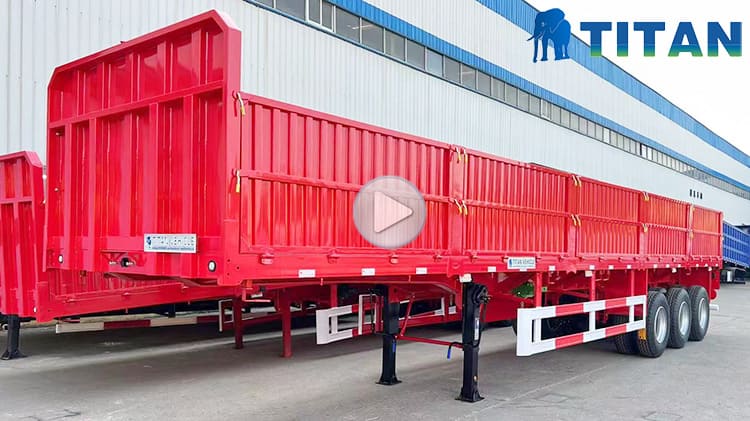 Sideboard Trailer Specification:
Dimension(mm): 12500x2500x3260mm
Trailer Sides: 1000mm
Loading capacity(ton): 60T
Axles: 3 axles, 13T/16T ,FUWA/ BPW/ TITAN Brand
Tire: 12 units, 12.00R22.5 or 315/80R22.5
Rim: 9.00-22.5 or 9.75-22.5
Suspension: Mechanical suspension