Product Description:
The model of Double Deck Car Transport Trailer is the leading product developed by TITAN. It adopts a unique hydraulic lifting system. The key parts of the car transport trailer are high quality brands at domestic and world wide. It is safe and reliable. It has strong loading capacity and light weight. It can load 5-10 cars of different size. It has been used to load Honda, Audi, Hyundai, Toyota, Jeep and so on.
Double Deck Car Transport Trailer have always been the main form of transportation of cars in the world. When a large number of illegally modified car carriers existed, car owners were naturally not sensitive to the length of the car.
Double Deck Car Transport Trailer for Sale In Zambia Lusaka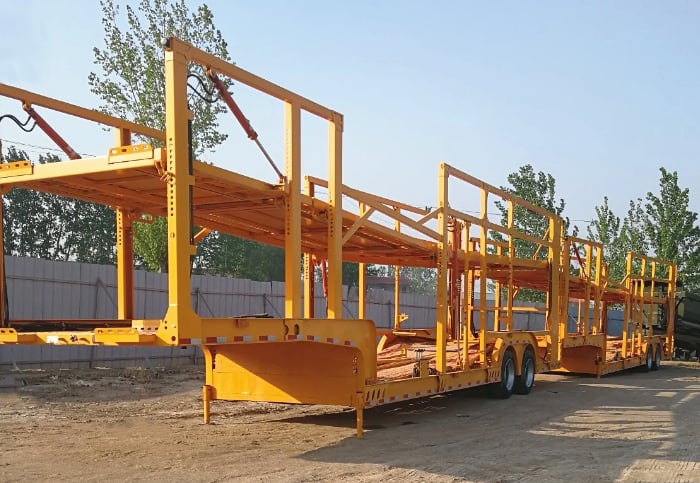 2 Axle Car Carrier Trailer Price