Application:
Hydraulic Cylinder for Dump Truck Trailer. Also used in construction vehicle, excavator, crane, construction machinery, shipbuilding,metallurgy industry, hydro power project, agriculture machinery etc.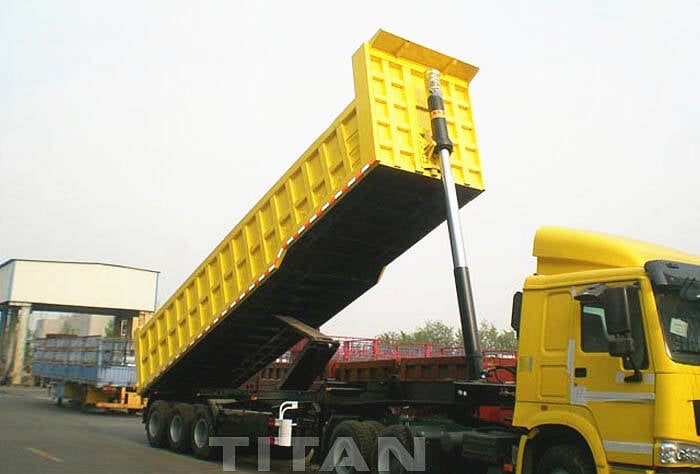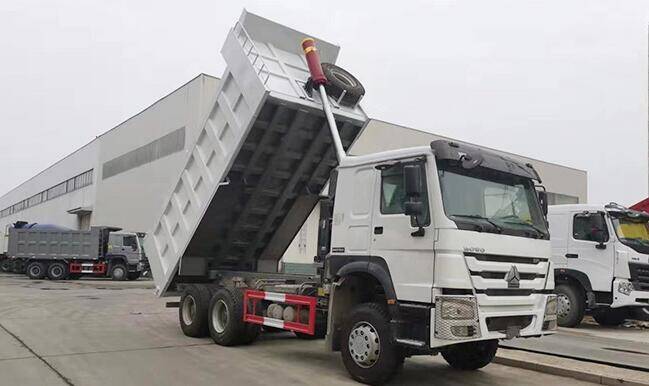 Advantage:
Sealing system: All the hydraulic cylinders produced by our company adopt the seal ring products of Parker, Merkel and Busak+Shamban.
Piston rod: The piston rod is made of high strength carbon steel with precision grinding treatment. With the design concept of improving the rod strength and the high performance heat treatment, hard chrome plating and CNC tumbling, the even veins and high degree of finish of the surface is guaranteed, and it has good oil membrane at the surface, which improves the service life of the seal parts.
Guide sleeve: The sleeve is made of high strength spheroidal graphite cast iron and high strength steel under buffering inner bore copper welding treatment.
Cylinder block: The cylinder block is made of high strength carbon steel. The internal surface of the cylinder is designed with proper strength, size, and thickness of cylinder body, and it has good degree of finish and rigidity under the tumbling treatment which minimizes the inner friction, improves the wear resistance and prolongs the service life.
Piston and piston seals: The standard piston is of one-piece steel structure. The firm lock-up between the long screw thread and the steel ball is convenient for the installation and it also guarantees the reliable operation under high speed load. New design of screwing parts greatly improved the cross section where the piston rod bears the axial load and improves the strength of piston rod to the maximum.
Specification:
Material of cylinder tube: 45 steel, 27SiMn and general seamless steel
Seal: Hallite, SKF, NOK, Guarnitec, Parker
Coating: Hard Chrome 0.3-0.5mm
Working pressure: 14mpa-20mpa
Bore: 40-250mm
Stroke: 3000mm-9030mm
You can look at other products and technologys on our website.
Welcome to leave your inquiry! We will provide more details, price, catalog, drawing, videos for you!