5 Line 10 Axle Lowboy Flatbed Trailer Product Description:
5 Line 10 Axle Lowboy Flatbed Trailer is a kind of semi trailer with two drops in deck height: one right after the gooseneck and one right before the wheels. This allows the deck to be extremely low compared with other trailers. Lowboy trailers are used to haul heavy equipment such as bulldozers, industrial equipment etc.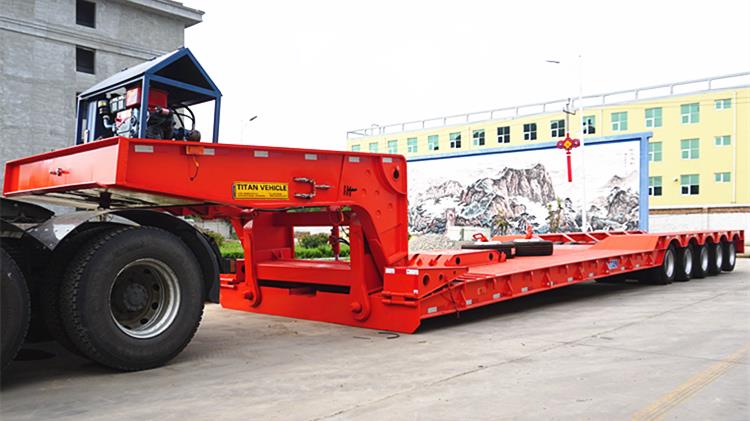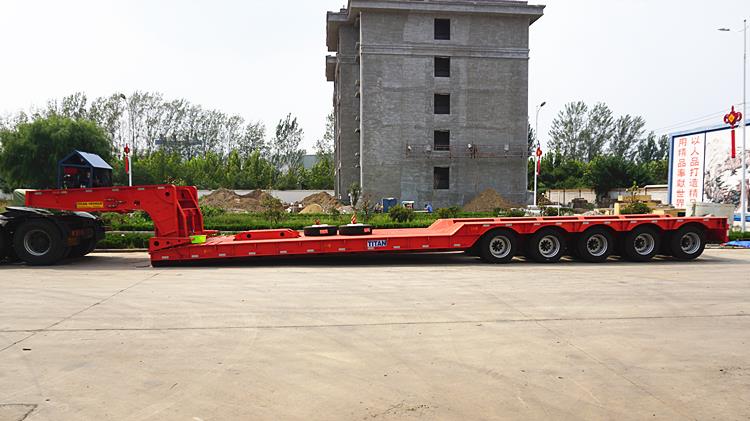 Specification:
Overall dimension:18000mm*3000mm*2200mm
Loading capacity: >150 ton
Axles:10 axles
Suspension:Heavy duty mechanical suspension
Tire:40 units
Kingpin: 90#
Brake system: WABCO valve
Electrical system: 24V, LED lights
Through the video, you can know different types of gooseneck lowboy trailers for sale , lowboy flatbed trailer , lowboy flatbed trailer for sale, etc.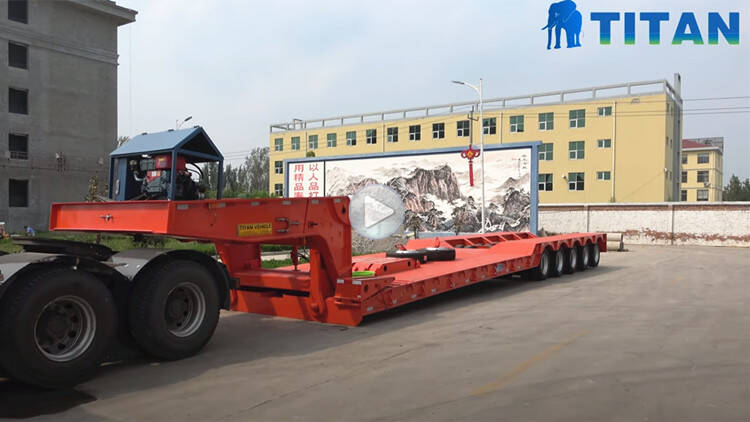 Please click "TITAN Lowboy Flatbed Trailer" to get detailed video!
Welcome to leave your inquiry! We will provide more details, price, catalog, drawing, videos for you!