Description:
Brake valve is used to control the braking of trucks or semi-trailers. It is suitable for trailers with dual-line brake system, and parking or emergency brakes are air-braking brakes. It has the function of automatically causing the trailer brake when the control pipe connection of the trailer brake system is broken or leaking.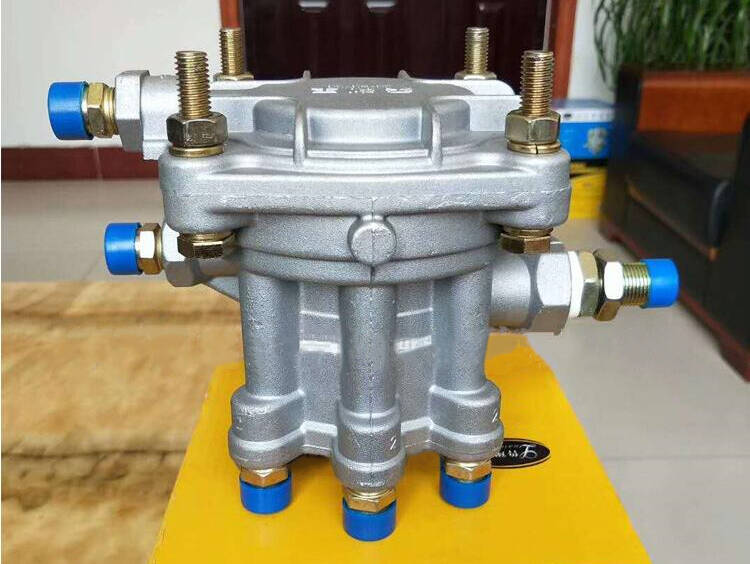 You can look at other products and technologys on our website.
Welcome to leave your inquiry! We will provide more details, price, catalog, drawing, videos for you!